Porto is a Portugal's vibrant coastal City situated at the northwest and one of the top tourist destinations in Western Europe. The city is well-known for its river cruises, range of historical attractions, and of course, the port. Porto is one of the ancient cities still standing in Europe lied from the medieval Ribeira district to Trindade district and currently holds World Heritage status. Historical buildings like St. Francis church, Palacio da Bolsa, Vila Nova de Gaia, are only a few examples. Porto is perfect for sightseeing, port wine tour or tasting, scenic tour, culinary excitement.
Finding The Best Sights of Porto, Portugal
Ribeira District
You can't go Porto without visiting Ribeira, the ancient district came from medieval which now holds Unesco World Heritage Site. The major attractions including crossing the Douro river, the Instagrammable Arrabida bridges, Sao Nicolau Church,  Casa do Infante, Cubo Square, Rua da Reboleir, and many more. You can go through the district to enjoy your sightseeing and visit historical across the street. When the night comes, enjoy the bars and entertainments. Enjoy pampering nightlife in Riberia with good foods and beverages. Exploring Riberia District allows you to arrange a flexible itinerary, just take your time.
Vila Nova de Gaia
Gaia is a Porto's stunning sister city which should be on your itinerary. Gaia's most popular attraction could be taking a tour to Port wine cellars. It offers you an authentic Port wine tasting experiences. There are some eligible cellars to visit but some notable ones including but not limited to Pocas, Churchill's, Croft Port, Burmester, and Sandeman Cellar. Don't miss delicious cuisines to accompany your wine tasting at Gaia's restaurants. If you don't know where to start, don't worry as you can taking a fully guided Port wine cellar tour.
Foz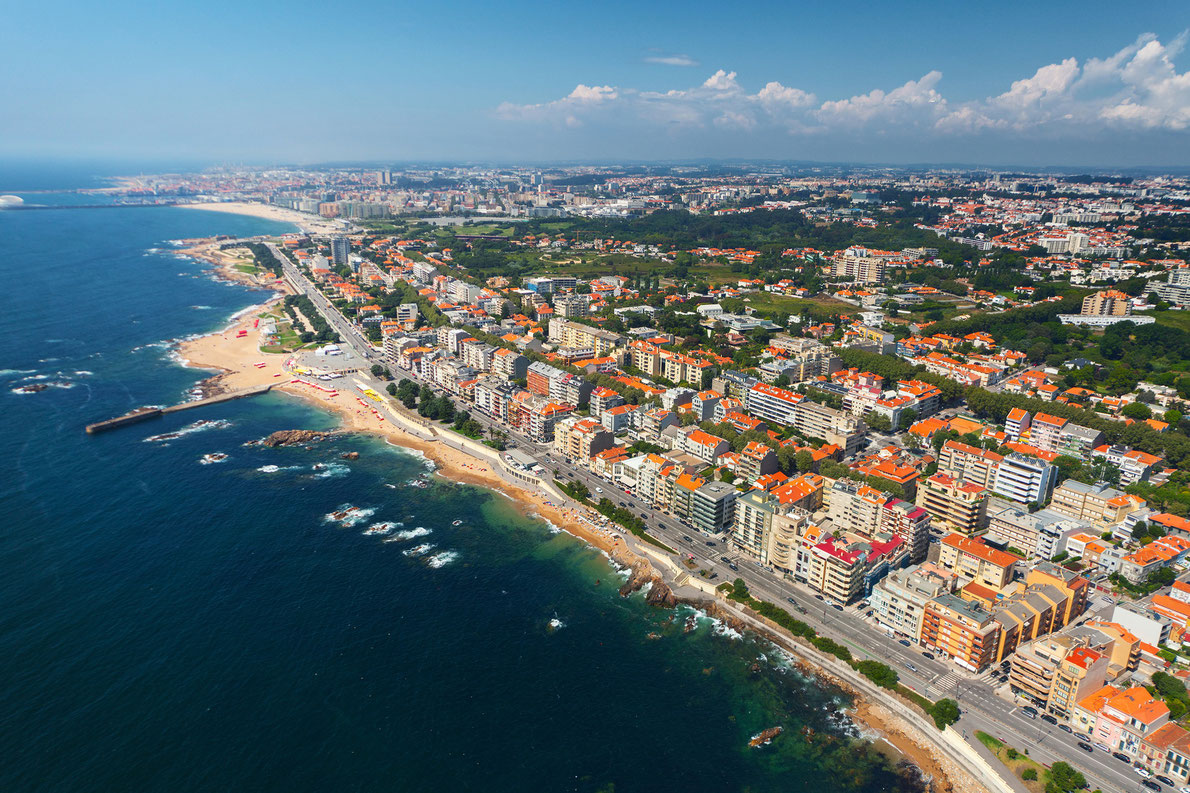 Foz is an urban excitement where locals usually spend their short holidays here. Tons of activities and attractions are available in this area. You can start with visiting the deactivated Felguiras lighthouse which was constructed back in 1886 and the area is open to exploring. Then, you can go to Foz beaches to enjoy the sand area or climb the rocky area. What more interesting is that Foz has various beachfront bars and restaurants where you can have fresh beers and delicacies. You may spend all day long in Foz and get excited with the atmosphere but don't forget to take a photo and video documentation.
Livraria Lello
If you're enjoying your walking and sightseeing, you shouldn't miss Livraria Lello, one of the most beautiful bookstores in the world. Here, not only that you'll find complete book collections but you can also enjoy the bookstore walkthrough. If you're a Harry Potter fans, you can experience Hogwarts here except that there is no such restricted area. Livraria Lello becomes so popular among tourists as they can enjoy convenient book shopping and adore the store's interior. At first glance, Livraria Lello might be mistaken as a historical library. No, it's an actual and fully-operated bookstore.