Sevilla is the capital city of Andalusia well-known for its rich, well-preserved Moorish heritages across the city. It's the birthplace of Flamenco and home to the iconic former-minaret Giralda tower as well as a range of palaces and landmarks. Spring would be a great time to visit Seville as you'll enjoy the pleasant weather and the breezed aroma of the blossoms, so pleasing and satisfying. There are hundreds of landmarks and attractions you can explore in Seville, Spain. If you're planning to visit Seville, you should list down some city's best sights below.
Cathedral de Sevilla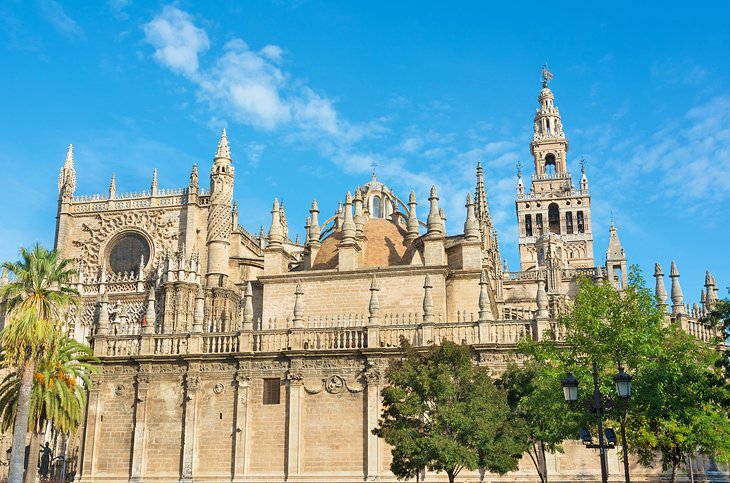 The cathedral is well-known as the eternal home to Christoper Columbus and currently holding UNESCO's World Heritage site status. There are 80 chapels in the cathedral area and the gothic architecture dominates the whole structure but you can also witness slight former mosque remains. Since it's the world's largest cathedral by volume, you can imagine how huge it is and may consider a guided tour. The cathedral comes in a set with Giralda tower, the former Moorish's minaret. You can adore the stunning architectures through different sections of the Cathedral which captured two different civilizations.
Royal Alcázar
Royal Alcázar was formerly a Moorish royal palace built in the 16th century and now is still operating as Spain's royal family's residence(in the second floor). You can enjoy walking through the set, fountain-filled gardens, and adore the beautifully carved ceilings across the palace complex. The architecture of the Royal Alcázar is the Mudéjar style which is the meeting point of Christian-based and Post-Islamic-Inspired (or casually Spanish and Arabic) architectural style. Royal Alcázar is open for public visits but if you want to view the upstairs, there would be an extra charge. A guided tour is suggested if you desire an in-depth knowledge about this royal palace.
Plaza de Espana
If you take a walk to Maria Luisa Park, there is the main feature named Plaza de Espana. It's a colossal plaza with giant curved palace building built for 1929's Ibero-American Exposition but it currently operates as administrative facilities for the city. Here, you can enjoy a nice walk across the plaza adore the pictures of Spanish national figures as well as showcases of the country's provinces along with the information of their notable landmarks and characteristics. Surprisingly, you'll own the general knowledge of Spain's geography as you leave Plaza de Espana.
Museo de Bellas Artes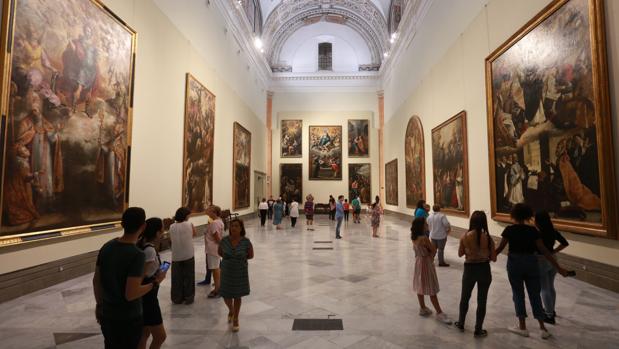 There are some spots in the city which capture the golden age of post-Moorish eras like Museo de Bellas Artes or The Museum of Fine Arts. The museum house most Sevillian School's artworks especially sculptures and paintings. It's not a former church but most of the collections are religious-themed as they're relocated from closed convents and monasteries two centuries ago. As expected, you can adore beautiful artwork pieces and there are also inviting courtyards to walk through offering a slight of escaping experience within the city. You may spend hours in Museo de Bellas Artes but you'll completely satisfy your fine-art desires.