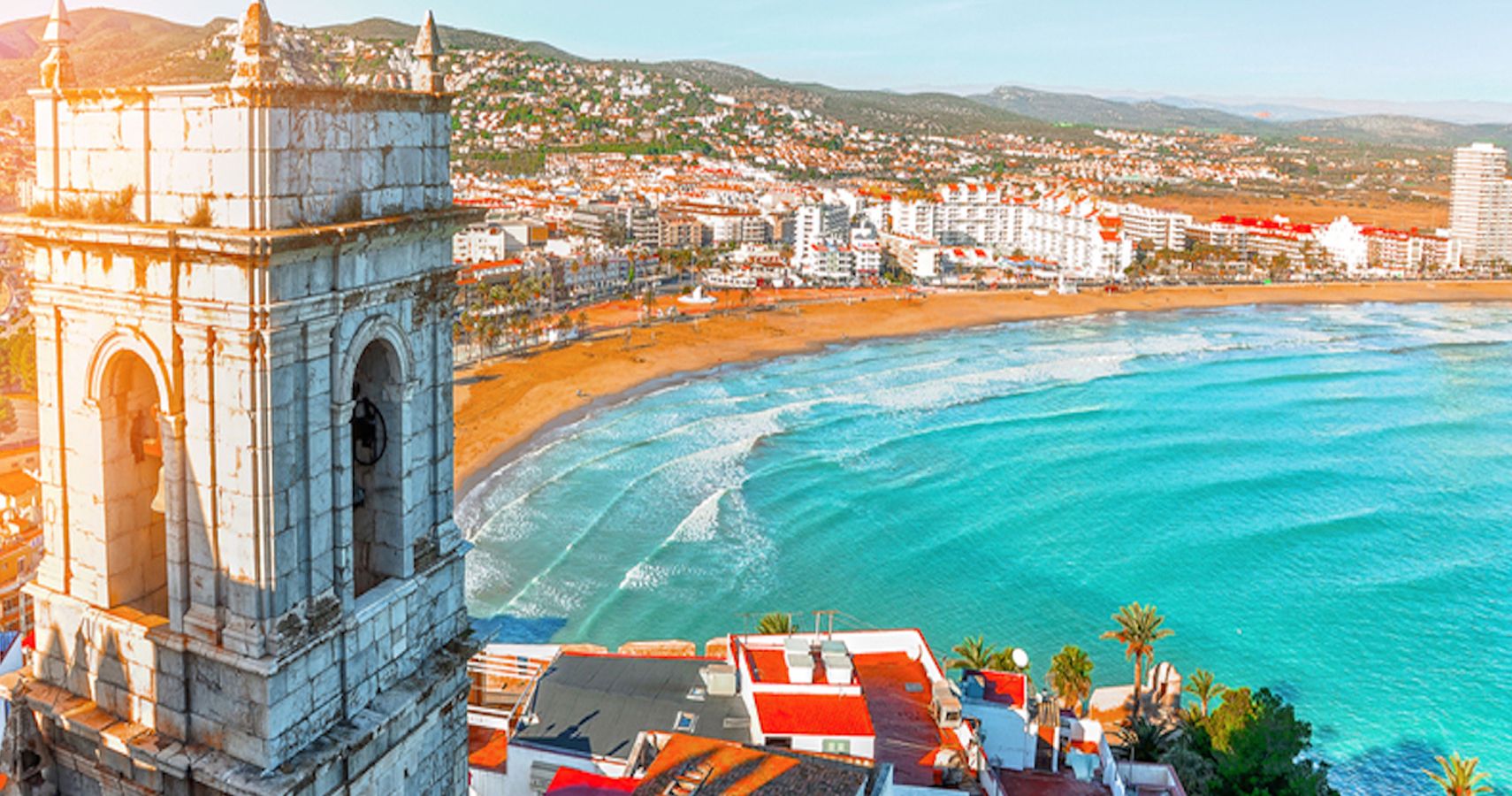 Valencia is Spain's port city situated on the southeastern coast of the country. The city has comprehensive tourists attractions including a range of historical landmarks, museums, beaches, park, and even futuristic modern attractions all within the city's border. Working on your itinerary is a serious task if you're planning a trip to Valencia soon. Ensure that you list some Valencia's best sights including but not limited to La Lonja de la Seda, Ciudad de las Artes y las Ciencias, The Central Market of Valencia, and Malvarossa Beach.
Ciudad de las Artes y las Ciencias
The City of the Arts and Sciences is the modern attraction in Valencia which features futuristic architecture and works as an educational and cultural venue. The City is actually a set of science-cultural-themed buildings including the interactive science museum El Museu de Les Ciències Príncipe Felipe, modern botanical garden L'Umbracle, the oceanographic parkL'Oceanogràfic, performing art center El Palau de Les Arts Reina Sofia, lifestyle-entertainment plaza L'Agora, and so forth. The City of the Arts and Sciences has become one of Spain's 12 treasures and would be an ideal travel destination in Valencia especially if you're in a family vacation with kids.
La Lonja de la Seda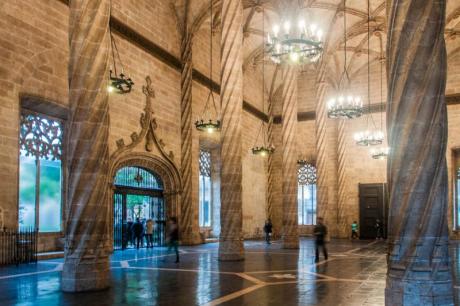 La Lonja de la Seda is Valencia's must-visit civil landmark with UNESCO's World Heritage status. The building features Valencian gothic architecture which has captured the city's golden age as former culture and trade benchmark in Europe. The structures both interior and exterior are well-preserved by the government so you can enjoy every detail. Its main hall is the center of attractions where 12 carved-twisted columns strongly support the vaulted ceilings. Back in 15th, La Lonja de la Seda was built for silk traders exchange their products which also became the origin of its name meaning "Silk Exchange"
The Central Market of Valencia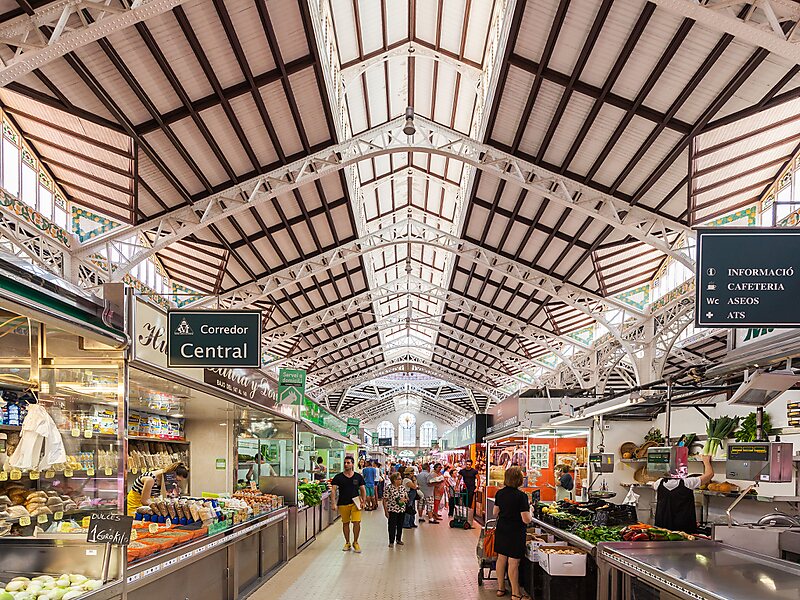 The central market is one of Valencia's most adorable landmarks which is framed by Art Nouveau metal construction with glassed facades. It's a fully operated urban market and has almost 1000 operating stalls selling a range of dairy products. Even if you're not shopping, you can walk through the market to enjoy the architecture and experience Valencia's urban crowds. If you love some of Spain's authentic spices and delicacies, you'll find everything you need in the Central Market of Valencia. The market is super clean and has a very high roof despite being huge, so you can conveniently walk and/shop through the market.
Malvarrossa Beach
If you'd like to escape from building adoration, Malvarrossa beach is where you should go. It's actually a kilometre of the long beach which borders the city against Mediterranean sea Above all, Malvarrossa has all beach activities and amenities for a convenient beach experience. Not only that you can do tanning or enjoy the sunny day, but you can also walk the beach through the footpaths and access facilities like showers, lifeguard services, and drinking fountains. There are also beachfront restaurants along Malvarossa where you can get eligible meals and cold beverages to relieve the heat.