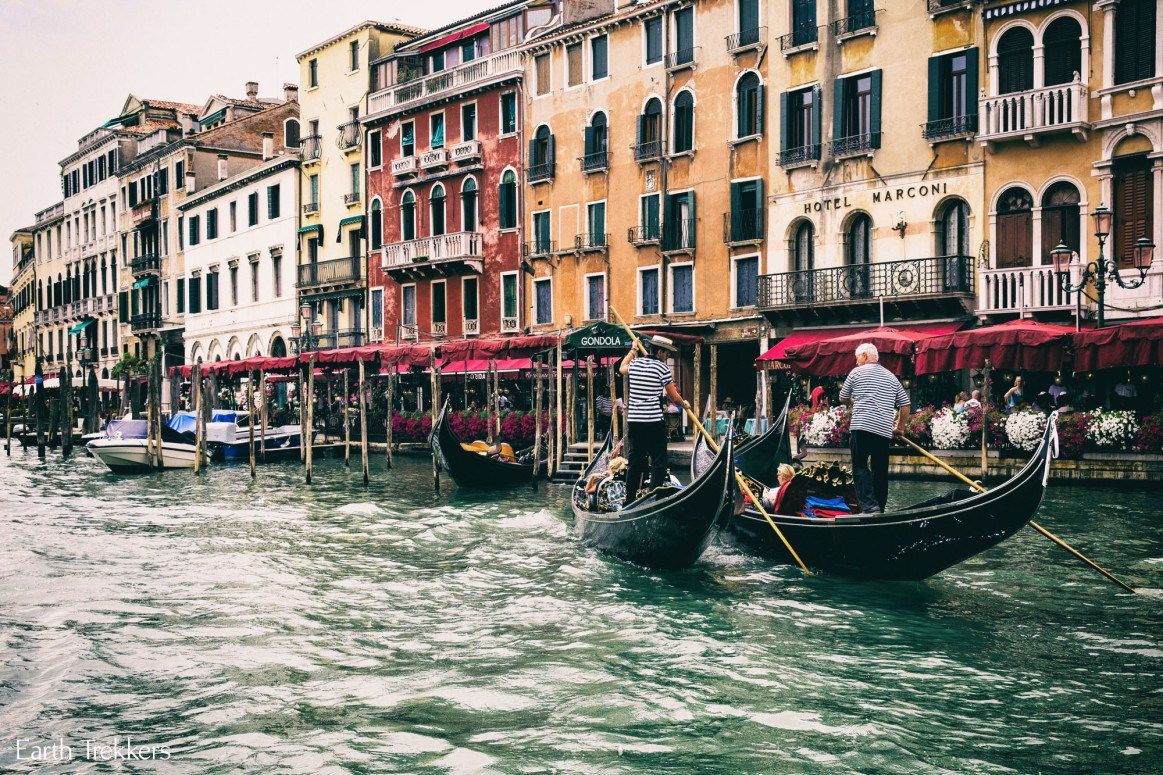 Venice is a capital city of the Veneto region in northeastern Italy standing on 100 small islands crossed by canals which work as the city's roads. Riding a gondola throughout the canals, Piazza San Marco, St. Mark's Square are ones of world's most captured traveling ideas in Venice. The floating city has historical marble palaces, art museums, beach attractions, and island jaunts. A century-old Venice keeps below the water and you won't find cars in the city so walking or taking water taxi is pretty much your transportation solution.
Finding The Best Sights in Venice, Italy
Piazza San Marco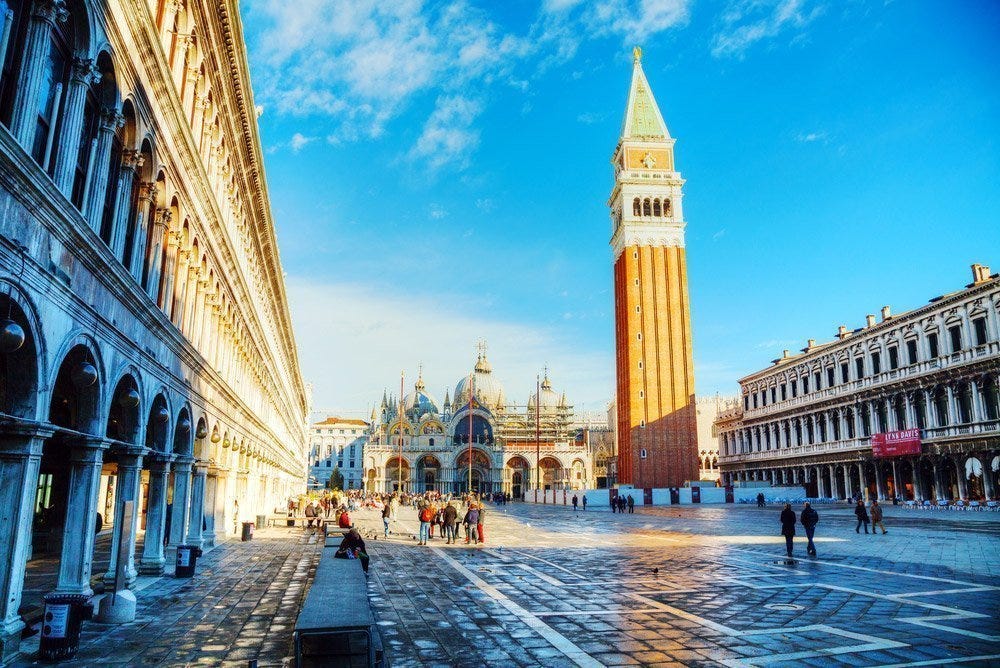 Known as St. Mark's Square in English. Piazza San Marco is situated at the mouth of the Grand Canal. Piazza is the main urban meeting point where you can also find several museums, cafes, and shops. You can adore Saint Mark's Basilica and architectures in the surrounded area, feeding friendly pigeons, take some pictures and video footage, and of course, slowly sipping authentic espresso while enjoying the atmosphere. In the high season, you might find Piazza San Marco a little bit crowded with people from around the world. It's a perfect place to visit if for a group tour to Venice.
Galleria dell'Academia di Venezia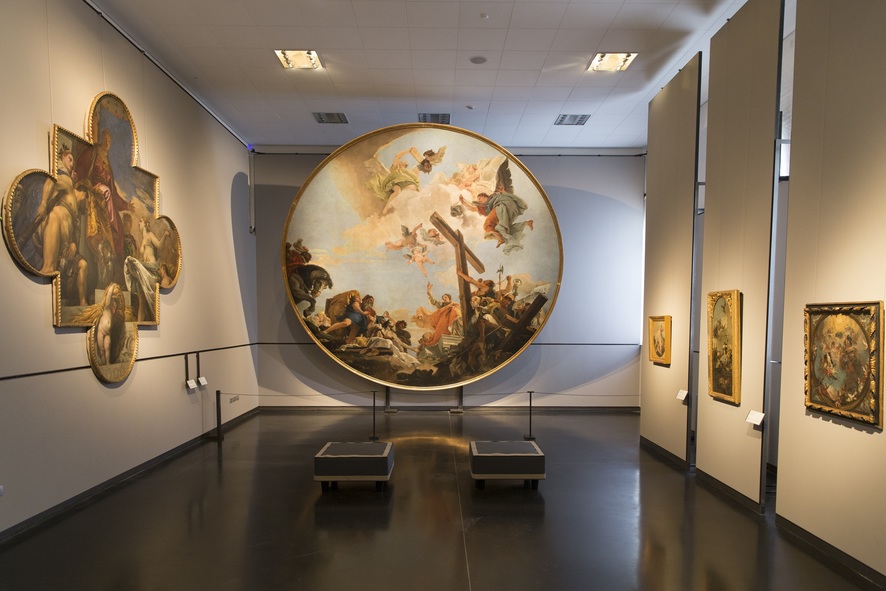 It's a historical museum gallery founded back in 1750 and home to a range of paintings and sculptures from the 14th to 18th centuries. It was formerly a literal academy for the Venetian painters and sculptors. Here, you can walkthrough hundreds of paintings and some maestros' works will stun you along the way. Don't be shocked if you find masterpieces from Renaissance artist including Giambattista, Bellini, Veronese, Carpaccio, Giorgione, Tiziano, and so forth. For a complete experience, take a guided tour to the gallery.
Palazzo Ducale
Palazzo Ducale was the Venetian leaders' residence but has transformed into an actual museum now, a huge one. As expected, you'll find historical bureaucratic style museum where you can adore former office rooms as well as the Bridge of Sighs, prisons, and even torture chambers. Palazzo Ducale is pretty huge as it was an actual palace and you may need hours to finish your tour here. For the best experience, a guided tour in Palazzo Ducale is highly suggested. Before you go inside, don't forget to adore its stunning exterior designs.
Grand Canal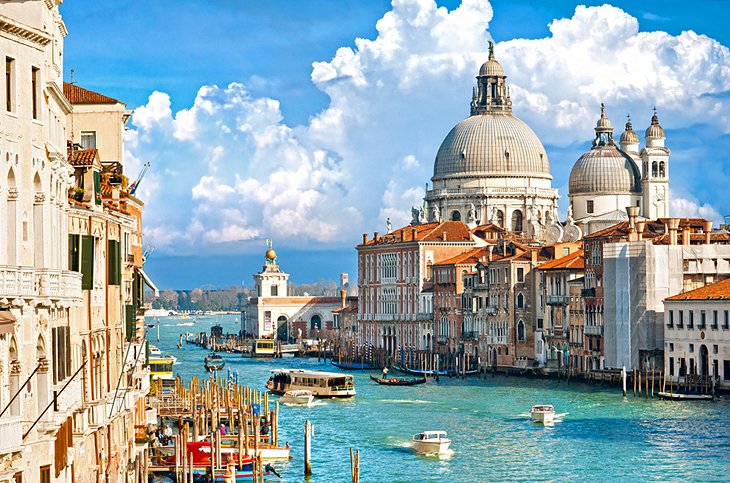 If you've reached Venice, you can't leave the city without taking a Gondola ride in the Grand Canal. Of course, you can witness it from Piazza San Marco but you can only experience it with a gondola ride. A gondola can take four to six people in a ride browsing through the Grand Canal and city network. It's not a secret that gondola ride could be an expensive ride but it would also be an unforgettable experience to explore Venice in the "casual" way. Besides, if you're in a group ride, you can split the bill.